SAP CPI Integration Services
Welcome to Enfogen Consulting, your trusted partner for all your SAP Cloud Platform Integration (CPI) needs. With a team of seasoned consultants boasting over 12 years of experience, we are your go-to experts for seamlessly integrating your business processes and applications using SAP CPI.
Our Custom Product built on CPI
Easy and Quick Go-live with SAP API within weeks compared to building your own ON PREMISE shipment integration solution. Integrating with carrier APIs is a difficult and time-consuming process. ClickPost comes pre-integrated with 150+ carriers.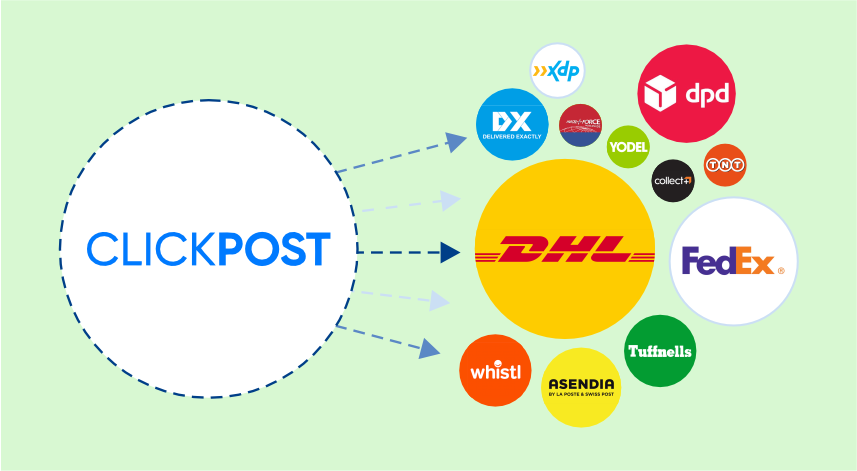 Integration Strategy and Planning
Our experts work closely with your team to understand your business objectives, processes, and existing systems. We develop a comprehensive integration strategy and roadmap that aligns with your goals and paves the way for a successful SAP CPI implementation.
Custom Integration Development
We can connect your SAP system and call ODATa APIs via OAuth, SMAL etc and help you with solutions to fetch all the Object Names, service URLs and field information through tailored suggested methods such as JSON.
Native connector
We can write and document the entire process on how to write and deploy custom oData services to accelerate project timelines and reduce development costs while maintaining flexibility to customise based on your specific requirements.
Cloud-to-Cloud and Hybrid Integrations
Whether you're integrating cloud-based applications or bridging the gap between cloud and on-premises systems, our consultants excel in designing and implementing seamless cloud-to-cloud and hybrid integrations.
API Management and Security
Protect your sensitive data and ensure compliance with our robust API management and security measures. We implement industry best practices to secure your integrations and maintain data integrity.
CPI Services in Summary
We can help you with authentication, customising and developing tenant, retrieiving Metadata, Data Transformation, Query Filters, Custom OData Services (including new custom objects), Push Notifications , enabling GUI and building protocol flows.
Why Choose Enfogen Consulting?
Proven Expertise
Our consultants bring over a decade of hands-on experience with SAP CPI. We've successfully delivered a diverse range of integration projects, earning a reputation for excellence in the industry.
Custom Solutions
We understand that no two businesses are alike. Our team crafts solutions that align with your specific needs, ensuring that your integrations drive maximum value and efficiency.
Timely Delivery
Meeting deadlines is crucial. With our streamlined approach and efficient methodologies, we consistently deliver projects on time, helping you realize the benefits of your SAP CPI integration sooner.
End-to-End Support
From planning and development to monitoring and support, we provide comprehensive services throughout your integration journey. We're committed to your success every step of the way.
Unlock the full potential of your business processes with Enfogen Consulting's SAP CPI integration services. Contact us today to embark on a seamless integration journey that transforms the way you do business.
Trusted to deliver unique solutions for more than 28 years
"Faraz is a terrific person to work alongside, he and Enfogen consulting keeps the willingness to work above and beyond what is asked to delivery results is tremendous and I would have no hesitation in recommending them to any potential client."
Peter Hillerby, SAP Solutions Architect